Find General Ticket Information Here Grandstand Map Tickets
---
Red Wilk Construction Tuff Hedeman Bull Bash
The Red Wilk Construction Bull Bash for Thursday, Sept. 2 has been canceled due to the weather. We will process refunds for individual tickets on Thursday, Sept. 9 and Friday, Sept. 10. Credit card purchases will automatically be refunded. Cash and check purchases will take up to 2 weeks. Package tickets will not be refunded. The VIP Tent will still open and serve dinner to VIP ticket holders from 5:30-7pm. We apologize for any inconveniences.
Schedule
Wednesday, Sept 1
Thursday, Sept 2
Bulls locked, loaded and ready to go at 8pm
Ticket Prices
$20 - Adults
$12 - Youth
The Red Wilk Construction Tuff Hedeman Bull Bash is back at the South Dakota State Fair grandstand! This action-packed event marks the annual kick off of the South Dakota State Fair, featuring two nights of high energy, family friendly fun!
A pioneer in the sport of standalone bull riding, four time World Champion and Pro Rodeo Hall of Famer Tuff Hedeman has been producing these heart racing bull riding events for eighteen years, giving the fans what they want every time - great rides and high scores.
"My original goals have not changed since 1992. I'm still committed to producing bull riding events that give each bull rider entered the chance to win first and make sure the fans at every event are getting more than expected," said Hedeman.
The Red Wilk Construction American Hero Award will be held during both nights of bull riding. Typically, eight Veterans are honored each night, and since 2013, more than 100 Veterans from all over South Dakota have been honored.
Bret Michaels
Schedule
Friday, September 3 7:00pm
Ticket Prices
$55 - Standing Room
$45 - Grandstand Reserved Seating

Welcomed By
VIP Sponsor
Bret first rose to fame as the front man of Poison, helping to define the rock-n-roll scene on the Sunset Strip. One of rock's most iconic and enduring bands, Poison's massive success includes selling over 50 million records worldwide and numerous hit singles. Equally as successful as a solo artist, Bret Michaels' career has charted its own course with multiple solo albums. His album, Custom Built, topped the charts, reaching #1 on Billboard's Hard Rock list. Jammin' With Friends, featured a myriad of legendary artists including Joe Perry (Aerosmith), Loretta Lynn, Jimmy Buffett, Ace Frehley (Kiss), Michael Anthony (Van Halen) and members of Lynyrd Skynyrd, to name a few.
Michaels' latest single and video, "Unbroken"—was co-written and recorded with his youngest daughter, Jorja Bleu.
Hits Include:
Every Rose Has Its Thorn
Something to Believe In
Nothin' But A Good Time
Talk Dirty to Me
Unskinny Bop
Jorja Bleu
Unbroken
With Opener
WARRANT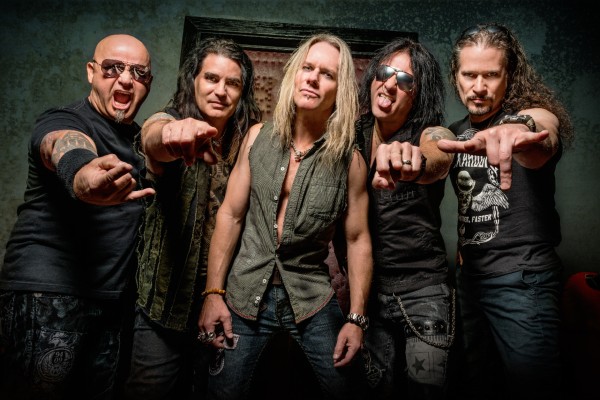 WARRANT will open for Bret Michaels. WARRANT is an American rock band through and through. Hitting it big in 1989 with their debut album Dirty Rotten Filthy Stinking Rich, this album produced the chart topper "Down Boys" and the massive hit "Heaven" which reached #1 in Rolling Stone and #2 on the Billboard Hot 100 for two weeks in a row. Their sophomore album Cherry Pie was released in September 1990 and the spawned the classic hit "Cherry Pie." Taking on a life of its own, Cherry Pie has been featured in countless movies, TV shows, commercials and the video game Guitar Hero II.
WARRANT has been headlining festivals, casinos and fairs all over the country in support of their latest album Louder Harder Faster and the 30 year anniversary of Cherry Pie. These rockers can't wait to play not only ALL the hits fans know & love, but also new tunes like "Louder Harder Faster" & "I Think I Will Just Stay Here & Drink."
Dustin Lynch
Schedule
Saturday, Sept 4 7:00pm
Ticket Prices
$55 - Standing Room
$45 - Grandstand Reserved Seating

Welcomed By
VIP Sponsor
Since his debut with PLATINUM-certified "Cowboys and Angels," Dustin Lynch has "steadily built one of the most consistent recording careers in modern country music" (Billboard). With his red hot live-performances and growing fan-base, Lynch continues to affirm his place among Country's cutting edge.
He's already scored seven #1 Singles, four Top 5 Albums, and eight Gold and Platinum Certifications, and his fourth album for Broken Bow Records, Tullahoma, is burning up the charts with his single "Thinking 'Bout You" featuring Mackenzie Porter.
Hits Include:
Good Girl
Ridin' Roads
Cowboys and Angels
Small Town Boy
Where It's At (Yep Yep)
Seein' Red
Momma's House
With Opener
Weston Frank
After a few years on his own, Weston Frank was encouraged by many fans and venue owners to bring back the band, for bigger events. Comprised of long time friends, band mates from pervious projects, and even a few members from "rival" groups, Weston has hand picked the band that is not only the best country group in the area, but also the most fun. You'll hear anything from Waylon Jennings to Eric Church, and even a handful of Weston's own songs!
Jon Pardi
Schedule
Sunday, Sept 5 7:00pm
Ticket Prices
$55 - Standing Room
$45 - Grandstand Reserved Seating

Welcomed By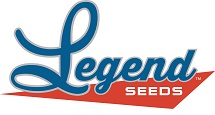 VIP Sponsor
Jon Pardi's focus has been making country music that will last through decades, bringing an old-school flare back to mainstream country.
In 2017 Pardi took home the Country Music Association Award for New Artist of the Year and the Academy of Country Music Award for New Male Vocalist of the Year. He has since been nominated for three more awards, including Album of the Year for his albums California Sunrise and Heartache Medication.
Hits Include:
Tequila Little Time
Dirt On My Boots
Heartache Medication
Ain't Always the Cowboy
Head Over Boots
Heartache on the Dance Floor
Night Shift
With Opener
Larry Fleet
Larry Fleet will open for Jon Pardi. A Tennessee-native, Fleet worked tirelessly to pursue his dream of making music and in 2017 a chance encounter with Jake Owen led to a collaborative friendship and an opening slot on the road with him.
His aptly titled debut album, WORKIN'HARD, is out now on Big Loud Records, and his debut single, "Where I Find God" is a powerful ode to finding peace in the higher power's presence. The video for "Where I Find God" has amassed over 14 million views on YouTube and continues to resonate with listeners everywhere.
ATV Big Air Tour
The ATV Big Air Tour brings laughs, screams, and excitement to the grandstand with 14 action-packed scenes, each bigger than the previous. Created by Pro ATV rider Derek Guetter, this family-friendly show is sure to thrill everyone in attendance with an action packed night of big jumps, epic backflips, great music, 450 cc motors, incredible balance, crowd games, launching a 1,300 pound Polaris RZR, and more will be found at the event. The audience will be floored by how high in the air the riders go.
The Guetter brother's story started in 2004 when Jon Guetter landed the world's first ATV Backflip and they've been on a wild ride ever since. "We took something that we loved as kids, lived out our dreams riding our ATV's with the best in the world, and created our own national tour that rocks," said Derek.
Stick around after the show for a free Meet & Greet with the team who will sign autographs and pose for photos.