Red Wilk Construction Tuff Hedeman Bull Bash
Schedule
Wednesday, Sept 1
Thursday, Sept 2
Bulls locked, loaded and ready to go at 8pm
Ticket Prices
$20 - Adults
$12 - Youth
The Red Wilk Construction Tuff Hedeman Bull Bash is back at the South Dakota State Fair grandstand! This action-packed event marks the annual kick off of the South Dakota State Fair, featuring two nights of high energy, family friendly fun!
A pioneer in the sport of standalone bull riding, four time World Champion and Pro Rodeo Hall of Famer Tuff Hedeman has been producing these heart racing bull riding events for eighteen years, giving the fans what they want every time - great rides and high scores.
"My original goals have not changed since 1992. I'm still committed to producing bull riding events that give each bull rider entered the chance to win first and make sure the fans at every event are getting more than expected," said Hedeman.
The Red Wilk Construction American Hero Award will be held during both nights of bull riding. Typically, eight Veterans are honored each night, and since 2013, more than 100 Veterans from all over South Dakota have been honored.
Dustin Lynch
Schedule
Saturday, Sept 4 7:00pm
Ticket Prices
$55 - Standing Room
$45 - Grandstand Reserved Seating

Welcomed By
Since his debut with PLATINUM-certified "Cowboys and Angels," Dustin Lynch has "steadily built one of the most consistent recording careers in modern country music" (Billboard). With his red hot live-performances and growing fan-base, Lynch continues to affirm his place among Country's cutting edge.
He's already scored seven #1 Singles, four Top 5 Albums, and eight Gold and Platinum Certifications, and his fourth album for Broken Bow Records, Tullahoma, is burning up the charts with his single "Thinking 'Bout You" featuring Mackenzie Porter.
Hits Include:
Good Girl
Ridin' Roads
Cowboys and Angels
Small Town Boy
Where It's At (Yep Yep)
Seein' Red
Momma's House
With Opener
Ross Ellis
Ross Ellis will open for Dustin Lynch. Ellis released his first single, Home for the Weekend, in 2017 and was quickly named Sirius XM's latest Highway Find. Continuing his stardom on Sirius XM's The Highway channel, his next single, Ghost, was one of the top 10 most played songs on the channel.
Jon Pardi
Schedule
Sunday, Sept 5 7:00pm
Ticket Prices
$55 - Standing Room
$45 - Grandstand Reserved Seating

Welcomed By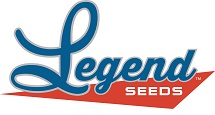 Jon Pardi's focus has been making country music that will last through decades, bringing an old-school flare back to mainstream country.
In 2017 Pardi took home the Country Music Association Award for New Artist of the Year and the Academy of Country Music Award for New Male Vocalist of the Year. He has since been nominated for three more awards, including Album of the Year for his albums California Sunrise and Heartache Medication.
Hits Include:
Tequila Little Time
Dirt On My Boots
Heartache Medication
Ain't Always the Cowboy
Head Over Boots
Heartache on the Dance Floor
Night Shift