2023 Grandstand Entertainment
The SD State Fair grandstand hosts action packed events and exciting concerts each year!
Find General Ticket Information Here
Grandstand Map - Concerts and Bull Riding Grandstand Map w/ Stage Front Seating
Red Wilk Construction Tuff Hedeman Bull Bash
Schedule
Wednesday, Aug 30
Thursday, Aug 31
Action starts at 8pm
Ticket Prices
$25 - Adults
$15 - Youth
The Red Wilk Construction Tuff Hedeman Bull Bash kicks off the 2023 South Dakota State Fair grandstand lineup with two nights of high energy fun on Wednesday, August 30, and Thursday, August 31!
Hedeman, known for lining up elite riders to face off with world-class bucking bulls brings his annual professional, fast-paced, bull riding competition back to the South Dakota State Fair, featuring pro bull riders and bullfighters matched to animals of superior strength and fiery spirit.
The bull riding action begins with Tuff Hedeman "Bounty Bull" night on Wednesday with $10,000 up for grabs, and continues Thursday night in a tournament style event and "Shoot Out" round where the bulk of the prize money, championship title, and custom prizes are earned.
The Red Wilk Construction American Hero Award will be held during both nights of bull riding. Typically, eight Veterans are honored each night, and since 2013, more than 100 Veterans from all over South Dakota have been honored.
Gabriel "Fluffy" Iglesias
Schedule
Friday, September 1
7:00pm
Ticket Prices
Pre-Sale June 5, General Public June 20
$65 – Stage front reserved seating
$55 – Stage Front Standing
$45 – Grandstand reserved seating
This show will follow the "Grandstand Map w/ Stage Front Seating."
Gabriel "Fluffy" Iglesias is one of America's most successful stand-up comedians performing to sold-out concerts around the world. He is also one of the most watched comedians on YouTube with almost a billion views and has over 25 million fans across social media.
In 2018, Iglesias was included in The Hollywood Reporter's "Top 40 Comedy Players" issue alongside comedy giants Jerry Seinfeld, Chris Rock and Lorne Michaels. The comedian has also had the distinct honor of being one of the few to headline and sell-out Madison Square Garden in New York, Staples Center in Los Angeles and Sydney Opera House in Australia.
Iglesias is the star and executive producer of Mr. Iglesias, the multi-cam, Netflix original comedy series, which is currently streaming Part 1-3. Iglesias plays a good-natured public high school teacher who works at his alma mater. He takes on teaching gifted but misfit kids to not only save them from being "counseled out" by a bully bureaucrat Assistant Principal, but also to help them unlock their full potential. In 2020, the show won best Primetime Comedy at The Imagen Awards, which recognizes positive portrayals of Latinx actors/actresses in the entertainment industry
In addition to the Netflix comedy series, Iglesias penned a deal with Netflix to release his next two stand-up comedy specials for the streaming service. The first, titled One Show Fits All, was filmed in front of a sold-out audience at the Toyota Center in Houston and debuted in January 2019. The second, Stadium Fluffy premiered on October 18th on Netflix. The special was taped in front of a sold-out crowd of 50,000 fans at Dodger Stadium in Los Angeles on May 6th and 7th, where Iglesias made history as the first comedian to perform at the iconic venue. Dodger Stadium is also the largest MLB stadium in the US.
Feature film credits include co-starring roles in Magic Mike, Magic Mike XXL and A Haunted House 2. Gabriel's voice has been heard in many animated films including the recent Space Jam: A New Legacy as "Speedy Gonzales" streaming on HBOMAX. In 2017, Iglesias voiced the role of "Head Clerk" in Pixar's Academy Award nominated animated film Coco. He also voiced "Babo" in Ugly Dolls, "Rufus the Dog" in Sony's Golden Globe nominated animated holiday film The Star and "Cuatro" in Fox 20th Century Film's Academy Award nominated animated film Ferdinand. Gabriel is one of a handful of comedians with a theatrically released stand-up concert comedy film, The Fluffy Movie.
On the small screen, Fluffy's Food Adventures, a non-scripted comedic docu-follow series completed a 3-season run on FUSE TV in 2017. Gabriel was a recurring guest star on the ABC sitcom Cristela, and also guest-starred in an episode of ABC's hit comedy Modern Family. Comedy Central aired Iglesias' hit series Stand-Up Revolution for 3 seasons. Comedy Central also aired Gabriel Iglesias: Aloha Fluffy in an unprecedented two-night comedy special to over 15 million viewers. The special was a follow-up to his previous DVD specials, Hot & Fluffy and I'm Not Fat...I'm Fluffy, which have sold millions of copies.
Gabriel's stand-up comedy is a mixture of storytelling, parodies, characters and sound effects that bring his personal experiences to life. His unique and animated comedy style has made him popular among fans of all ages.
Carly Pearce
Schedule
Saturday, September 2
7:00pm
Ticket Prices
Pre-Sale June 5, General Public June 20
$60 - Stage Front Standing
$45 - Grandstand Reserved Seating
Welcomed By
Fiercely rooted in the classics, the girl who left her Kentucky home and high school at 16 to take a job at Dollywood has grown into a woman who embraces the genre's forward progression. GRAMMY® Award-winning singer-songwriter Carly Pearce has come a long way from the pain she felt writing her critically acclaimed and commercially lauded third studio album 29. Looking ahead, she closes that pivotal life chapter with her first live album 29: Written In Stone (Live From Music City), out now via Big Machine Records. Pearce continues to resonate with her honest lyrics and timeless musicality, earning her fourth No. 1 at Country radio with "What He Didn't Do." Lighting a fire with her debut album Every Little Thing and the platinum-certified history-making title track, Carly's 3x platinum-certified "I Hope You're Happy Now" with Lee Brice won both the 2020 CMA Awards Musical Event and 2021 ACM Awards Music Event, plus ACM Single of the Year. She picked up her second consecutive ACM Music Event of the Year in 2022 with Ashley McBryde duet "Never Wanted To Be That Girl," Carly's third No. 1 and the third duet between two solo women to top Billboard's Country Airplay chart. The song also took home the 2022 CMA Musical Event of the Year and won a GRAMMY® Award for Best Country Duo/Group Performance, marking Pearce's first and making history as the first female pairing to win in the category. The Grand Ole Opry and Kentucky Music Hall of Fame member recently joined Blake Shelton's BACK TO THE HONKY TONK TOUR and made her 100th performance at the Grand Ole Opry. Honored as one of CMT's 2022 Artists of The Year, the 2021 CMA Female Vocalist of the Year and reigning ACM Awards Female Artist of the Year is clearly living out her childhood dream.
Hits Include:
What He Didn't Do
I Hope You're Happy Now
Never Wanted To Be That Girl
With Special Guest
Drew Green
Photo Credit Matthew Berinato
As a McMinnville, Tennessee, native, Drew Green grew up just beyond earshot of Nashville's storied country music industry. When he landed a gig as the singer for Tootsie's Orchid Lounge house band, he began making trips to write and perform in the city. From there, he went on to become one of Music Row's most prolific songwriters, signing a publishing agreement in November 2018 with Grammy-winning Brett James' Cornman Music, a co-venture with Warner/Chappell Nashville. James is also Green's manager.
In 2019, Florida Georgia Line cut "Colorado," which Green co-penned with Hunter Phelps and Michael Hardy (HARDY), for their No. 1 album, Can't Say I Ain't Country. Now, with a collection of more original songs than most artists can ever claim, the singer is poised to launch an equally fruitful artist career. Starting with his back to back SiriusXM chart toppers "She Got That" and "Good Ol' Man". Green has continued to deliver with his most recent release "Yep" and "Prayer List".
With Opener
Sam Barber
Opening for Carley is Missouri native Sam Barber. Sam's music journey has been completely unplanned and his success continues to astound even him. When he was 16, Sam picked up his great grandfather's Gibson and fell in love with the art of playing. He soon learned that he also had the God-given talent to sing along. Sam's vision is to continue to grow and become stronger as a vocalist and songwriter. He wants to deliver songs that people feel in their soul. Above all, he wants to stay true to his faith, the man he truly is, and the type of music he wants to make without boundaries or conforming.
Since releasing Drowning in March Sam's social reach has soared past half a million followers and garnered over 1.5 million monthly listeners on Spotify.
Lady A
Schedule
Sunday, September 3
7:00pm
Ticket Prices
Pre-Sale June 5, General Public June 20
$75 - Stage Front Standing
$65 - Grandstand Reserved Seating
$55 - General Admission Seating
Welcomed By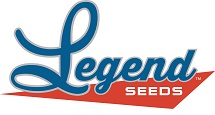 Over the course of their decade-plus career, Lady A's Charles Kelley, Dave Haywood, and Hillary Scott, have become one of the 21st century's premier vocal groups, blending deeply felt emotions with classic Country sounds. As a country-radio staple, the trio has amassed record-breaking success ushering in 10 number one hits with more than 18 million album units and 34 million tracks sold and nearly 5 billion digital streams.
Known for their nine-time Platinum hit "Need You Now" the highest certified song by a Country group, they have earned ACM and CMA Vocal Group of the Year trophies three years in a row and countless other honors including five GRAMMY awards, Billboard Music Awards, People's Choice Awards, Teen Choice Awards, and a Tony Award. The band kicks off their REQUEST LINE TOUR in 2023 with back-to-back nights at Nashville's Ryman Auditorium.
Hits Include:
Need You Now
Just A Kiss
I Run to You
Downtown
Love Don't Live Here
We Owned the Night
Bartender
American Honey
With Opener
Rowan Grace
Joining Lady A will be South Dakota's own Rowan Grace, fresh off her top ten finale on The Voice.
Rowan is a Rapid City, SD native and is currently a Junior at Rapid City Central High School. She was inspired to become a singer, performer, songwriter and musician by artists such as Adele, Arianna Grande, Billie Eilish, Elton John, Queen and the Beatles.
ATV Big Air Tour
The ATV Big Air Tour brings laughs, screams, and excitement to the grandstand with freestyle 4-wheelers, motorcycles, and BMX for an epic afternoon of family-friendly fun!
Created by Pro ATV rider Derek Guetter, this national touring show will thrill you with their amazing talent, big jumps, giant backflips, revving 450cc engines, crowd games, good music, and lots of free stuff throughout the afternoon.
The Guetter brother's story started in 2004 when Jon Guetter landed the world's first ATV backflip and they have been on a wild ride ever since. "We took something that we loved to do as kids, lived out our dreams riding our ATV's all around the world, and created this awesome tour and film series to inspire the next generation of kids with dreams as big as mine," said Derek Guetter.
Stick around after the show for the free Meet & Greet with the team who will sign autographs and pose for photos.
See the ATV Big Air Tour in Derek Guetter's latest ATV Film 'Butter2' (2021)