Turn and Burn Barrel Race
Turn and Burn Barrel Race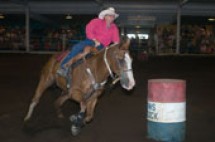 Located in the Hippodrome

Buckles to 1D winner in Open and Youth!

Youth Run will take place at 12 PM with open to follow.

Youth (17& Under): $35
Open: $50

$1000 Added to open

Time Slots $10/person
10 riders per slot
9:00-9:25 AM
9:30-9:55 AM

Exhbitions $5/person
10:00-11:30 AM

Open Arena
11:30-11:45 AM

Text time slot entries to (515) 574-9161 between September 1-4.

WPRA Sanctioned Barrel Race

Health papers required!
Schedule
Saturday, Sep 5
12:00 pm