State Fair Merchandise
Buy now or get your official South Dakota State Fair gear at the Information Center during the South Dakota State Fair.

Courtesy Golf Carts
Courtesy golf carts are available during the State Fair. They are free to ride and anyone can ride them. The carts are located at all gates and at random places around the fairgrounds as people need them. The courtesy carts are sponsored by the Veterans of Foreign Wars, American Legion and their auxillaries, the South Dakota Wheat Commission, and Jack's Campers.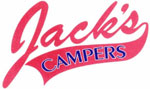 First Aid Station
A first aid station, with attendants on duty during the fair day, is located at the west end of the grandstand.
Golf Carts
After a great deal of consideration and research, the South Dakota Department of Agriculture decided not to have golf cars available to rent at the 2020 South Dakota State Fair. Our current policy prohibiting personal golf cars will also remain in place. While we understand this may be an inconvenience, the welfare and safety of both people and livestock were heavily weighed. The South Dakota State Fair will continue to offer courtesy car rides, with additional courtesy cars added to the fleet, and trolley rides.

Personal golf carts are not allowed on the fairgrounds during the South Dakota State Fair.
Scooter Rentals
Scooters, wheelchairs, strollers and wagons are available for rent through Vista Mobility, Inc. They will be located on east 3rd Street.
Reservations are being taken for scooters and wheelchairs. Follow the links below for more information and to make a reservation.
Call for a reservation - (262) 677-2696 ($5 service fee for phone reservations)

Rental of strollers and wagons is available at the the fair. Reservations are not being taken on them.
Strollers: $12.00
Wagons: $17.00
Shuttle Stops
Shuttle Bus Stops:
Gate 3

West Side of Huron Mall - 2000 Lincoln Avenue Southwest
Times:
Thursday-Friday: 9 AM - 11:30 PM
Saturday - Sunday: 9 AM - 11 PM
Monday: 9 AM - 7 PM
NOTE: Park your vehicle and ride the Shuttle Bus for free.
Bus stops at designated locations every 30 minutes.