2021 Featured Rides

New this year is the 5 Lane State Fair Slide!
The Wacky Worm Roller Coaster is back!
Other featured rides are the 2Xtreme and the very popular Vertigo.
*See slide show of pictures below to view rides!
Carnival Hours
Wednesday, September 1: 5 PM - 10 PM
Thursday, September 2 and Friday, September 3: Noon - Midnight
Saturday, September 4 and Sunday, September 5: 10 AM - Midnight
Monday, September 6: 10 AM - 8 PM
Cost
Daily Ride Wristband - $25
Passport to Fun Weekly Ride Pass
- $58 if purchased at the fair
- $52 if purchased in advance
Special Promotions
--> All rides are only $1 on Wednesday, Sept. 1.
--> Big Jim 93.3 $3 off daily ride wristband coupon valid on Thursday, Friday, or Monday.
Pick up coupon at American Family - Volquardsen and Associates, Huron (312 Kansas Ave. SE) and Miller (113 E 3rd St.) locations. They are open Monday-Friday 9 am - 5 pm through Friday, Sept. 3. Coupons will be available at the State Fair Office on Monday, Sept. 6 only.
--> Passport to Fun Weekly Carnival Pass available for $52 at Prostrollo Motors on E Hwy 14 through Saturday, Sept. 4. Cash only. Passes are available after August 8.
---
GoldStar Amusements is a family operated business with a rich history in the carnival industry. Their reputation of being a safe, clean operation is very important to them. With having spent many years perfecting their carnival operation and believe it to be a safe form of quality entertainment for all ages.
Visit the GoldStar Amusements website.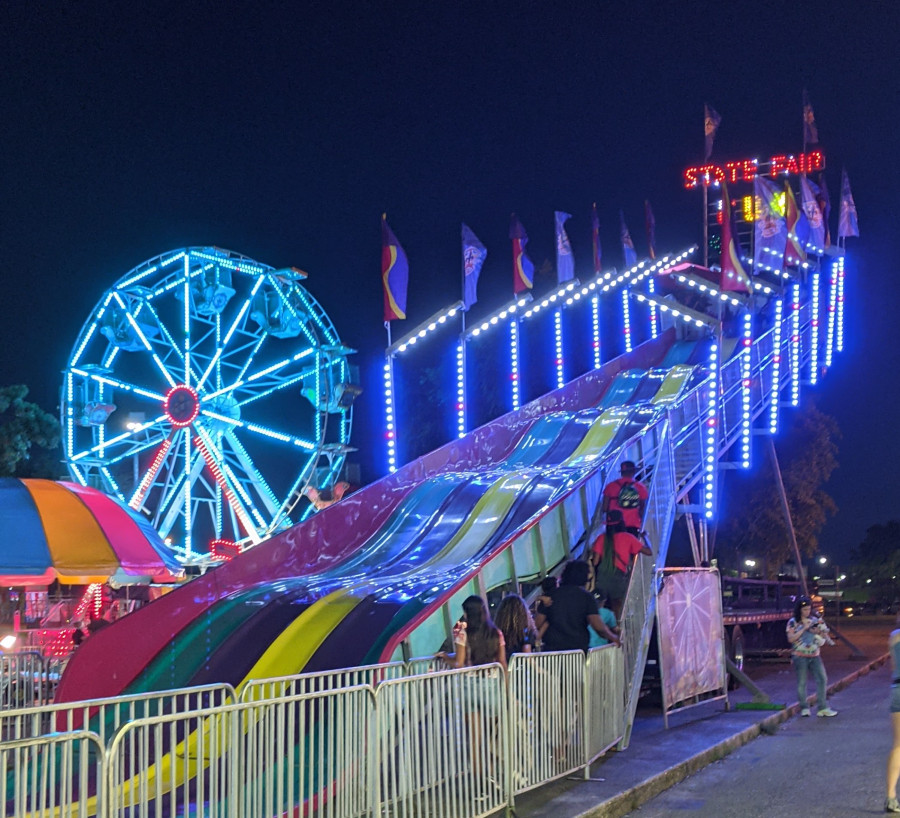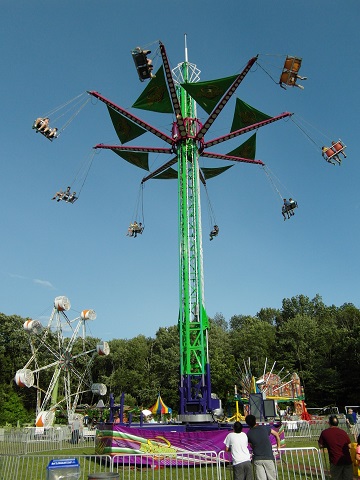 ---